Consumer prices 1209-2020
from Jonathan Nitzan and Shimshon Bichler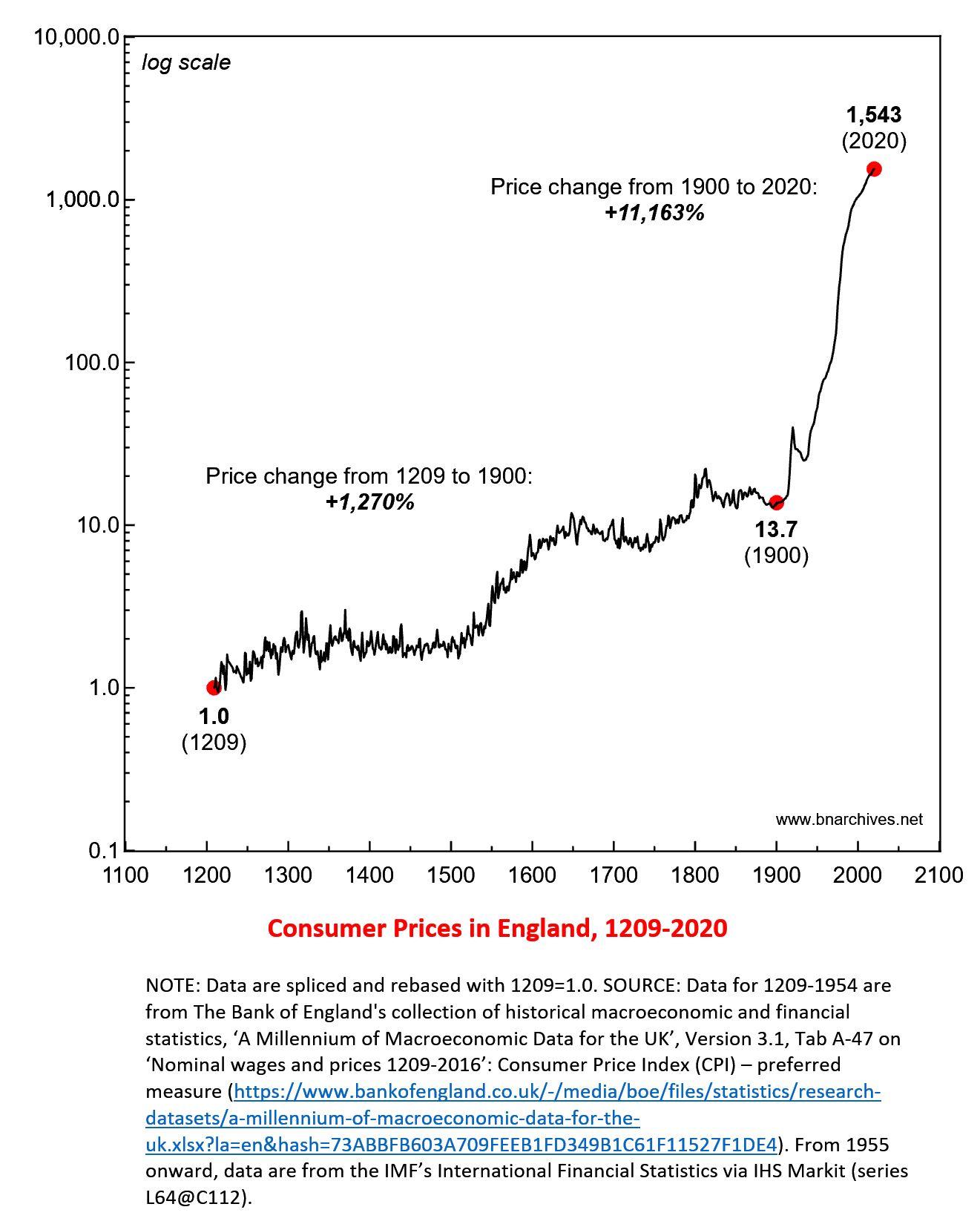 This long-term consumer price series shows that, after 1900, inflation changed in two important ways:
1. Magnitude: Until 1900, UK's annual inflation rate averaged 0.4%. From 1900 onward, it averaged 4.0%.
2. Direction: Until 1900, consumer prices went up and down. From 1900 — with the exception of the great depression — they went only up.
***
The reason for this change has had a lot to do with the new capitalist mode of power — specifically:
1. The emergence of large, government-backed corporate coalitions;
2. The rise of large-scale forward-looking capitalization/vendible capital;
3. The consolidation of full-cost/administered prices.