Relative oil prices and differential oil profits
from Shimshon Bichler and Jonathan Nitzan
If you thought that oil profits are about producing oil, think again.
The enclosed chart, updated from our 2015 Real-World Economics Review paper, 'Still About Oil?', shows that the main determinant of oil profit — and specifically of differential oil profit — is not output, but prices.
The figure shows the correlation between two series: (1) the differential oil profits of the world's integrated oil companies, computed as the ratio between their earnings per share and the earnings per share of all listed firms; and (2) the relative price of oil one year earlier, measured by the $ price of crude oil relative to the U.S. consumer price index. (The reason for the annual lag is that 'current' profits represent a trailing average of earnings recorded over the past 12 months.)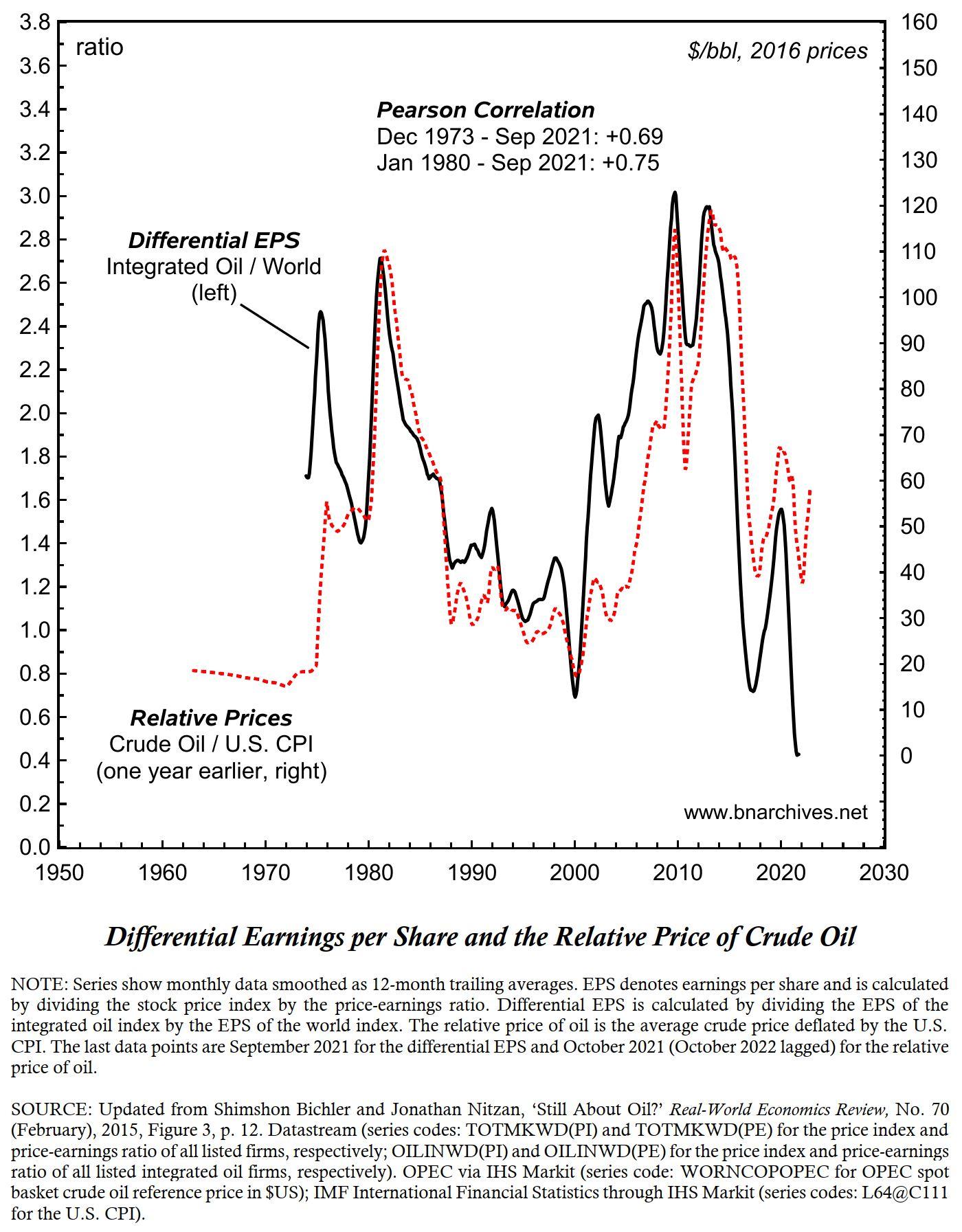 When we wrote the article in 2015, differential oil profits and the relative price of oil were both at record highs; nowadays, they brush against record lows. And that pattern is to be expected. As the chart shows, the correlation between these two measures remains positive and tight, with a Pearson coefficient of +0.69 for the entire period since Dec 1973, and +0.75 since January 1980.
Inflation is always and everywhere a re-distributional phenomenon.
(And expect differential oil profits to rise next year.)